VOLUNTEERING WITH OPEN ARMS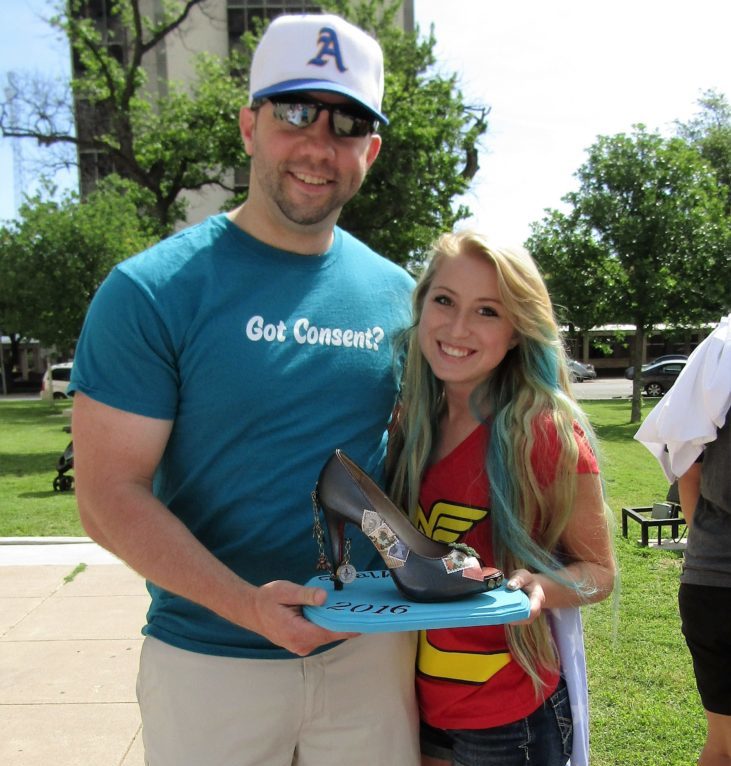 At Open Arms, our volunteers are our lifeblood. They're our first point of contact on the crisis hotline and are often the first person a sexual assault survivor meets when they report to the hospital for an exam. They help plan and put on our events, such as our popular PRIDE event each year.
Simply put, without our volunteers, we wouldn't be able to do half of what we do.
While we have an amazing group already, we're always looking for compassionate and open-minded individuals to join our team. If this sounds like something you'd love to do, please fill out an application.
Because of the nature of our work, all volunteers must (a) be at least 18 years of age, (b) fill out an application and come in for an interview, (c) agree to a criminal background check, (d) not carry weapons of any sort when working on behalf of Open Arms, and (e) sign our Pledge of Confidentiality and Code of Ethics.
Still have questions? E-mail our Director of Volunteer Services!
TYPES OF VOLUNTEER OPPORTUNITIES
VOLUNTEER
ADVOCATES
Our Volunteer Advocates staff our 24-hour crisis hotline and accompany survivors to the hospital and, if wanted, to law enforcement authorities. Before they can begin serving in this regard, Volunteer Advocates must complete our 40-hour Sexual Assault Advocate Training, which is certified by the Office of the Attorney General.
EVENT
VOLUNTEERS
Our Event Volunteers help plan and facilitate our outreach activities. For instance, they're instrumental in putting together our annual PRIDE celebration and help with set-up and take-down at our fundraisers. Like Education Volunteers, Event Volunteers also staff our booths at health, information, and volunteer fairs in the area.
EDUCATION
VOLUNTEERS
Education Volunteers staff our information booths and have even spoken at events on our behalf. We're constantly in need of people to represent us at health, information, and volunteer fairs around the Concho Valley. Additionally, Education Volunteers help us out with our groundbreaking Break the Box program for Concho Valley youth.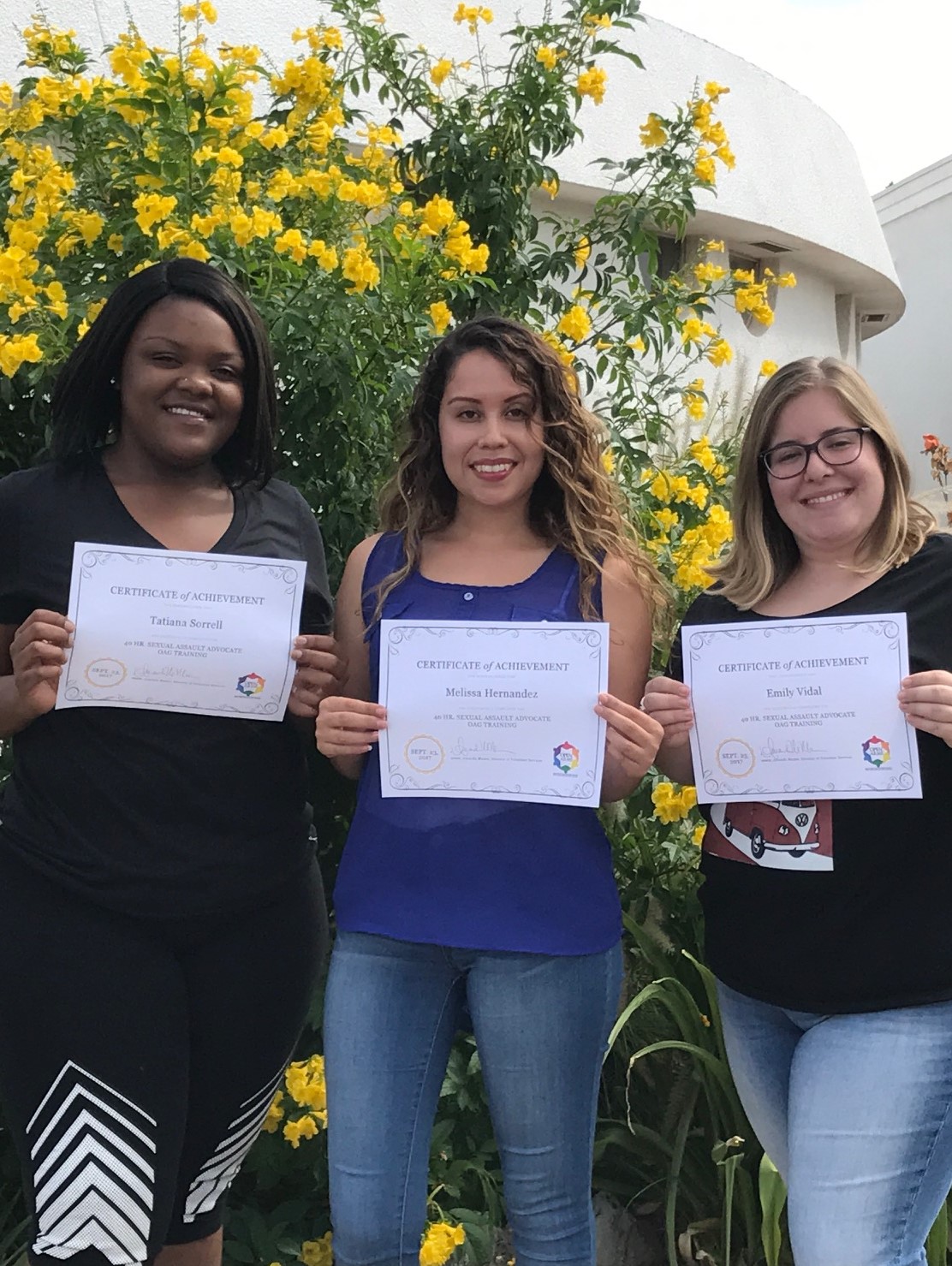 VOLUNTEER ADVOCATE TRAINING
As mentioned above, all Volunteer Advocates are required to complete our Volunteer Advocate Training before taking their first hotline call or meeting a survivor at the hospital. The training is certified by the Office of the State Attorney General and runs for 40 hours, which are spread out over two weeks. Volunteer Advocate Training is held twice a year -- in the spring and the fall -- on Saturdays, as well as Tuesday and Thursday evenings. Our next training will be held March 24 through April 7, 2018. There is no fee for our volunteers.
Don't have the time to volunteer, but feel that our training could be useful to you in your daily work? We're excited to offer our training to people from area agencies and organizations for a one-time fee of $25 per person, which covers the cost of materials and food. Interested persons can attend any or all of the classes. In addition to information about types of sexual assault and prevalence, topics covered include Substance-Facilitated Sexual Assault, Legal System Response, Sex Offenders, Gender Socialization, LGBT+ Issues, Suicide Assessment, Primary Prevention and much more.
Interested? You can register for our training online! Please note that if you wish to register as one of our volunteers, you must have an application on file before you can be added to the class.