24-HOUR
HOTLINE
Our hotline provides 24-hour assistance, information and referrals. This service is available to all persons affected by sexual violence or discrimination regardless of when the incident(s) occurred.
SURVIVOR
ADVOCACY
We provide assistance on behalf of survivors with third parties such as schools, employers, law enforcement agencies, housing authorities, healthcare professionals, prosecutors' offices, as well as many others. Services are available between 8 a.m. and 5 p.m. in our office located in the basement of the Wells Fargo bank downtown. No appointment is necessary.
INDIVIDUAL + GROUP SUPPORT
Open Arms offers support to survivors and their significant others in order to provide help, hope and healing. We can do this on an individual basis or as a support group.
COUNSELING
SERVICES
Counseling services are available with a licensed therapist and are available to survivors who require additional support services.
INFORMATION + REFERRALS
Open Arms works with a plethora of local, state and national agencies. We are always happy to connect survivors with the information and additional services these agencies provide.
ACCOMPANIMENT SERVICES
Our dedicated Advocates will meet survivors as the ER immediately after a sexual assault has occurred. This service is offered 24 hours a day, seven days a week. We can also provide accompaniment to law enforcement offices, prosecutors' offices, and to court.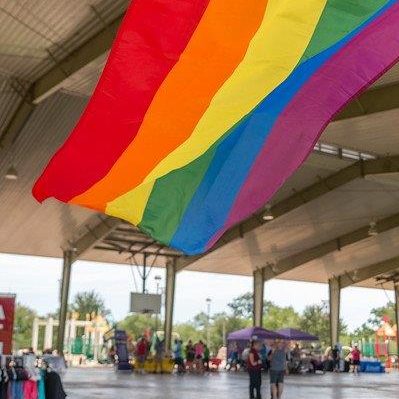 We offer support, advocacy, information/referrals, education, awareness, and outreach to the LGBT+ community and the general public. Open Arms is a safe space for people who identify as LGBT+ to come and feel welcomed, accepted and supported. If someone is questioning or confused about their orientation and/or identity, they can come talk to someone and receive guidance and acceptance. Support groups are also offered for adults and youth. Education is important for the LGBT+ community as well as the general public. Education presentations are offered to any group, organization, or individual who wants to know more about LGBT+ issues and/or what they can do to help.
For more information on the LGBT+ services we offer, please contact our Director of LGBT+ Services
K'Danz Cruz
.
EDUCATION + PREVENTION SERVICES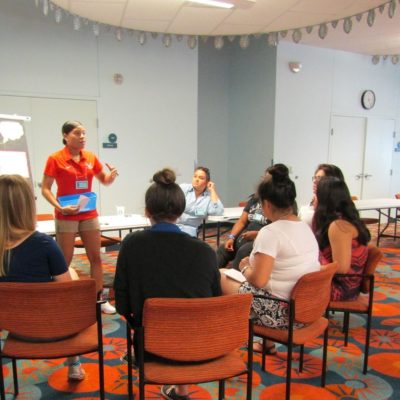 Open Arms provides public education to increase knowledge of the dynamics of sexual violence, its causes and consequences, and of services available. Public education includes workshops, speaking engagements and distribution of printed materials. Primary prevention programs focus on addressing and changing the underlying causes of sexual assault/violence.
Topics for schools or community education are developed or customized for any program depending on the needs of that group. For more information contact
Maggie Guerrero
.